tv tribuna – papo tribuna 04/29/2023
Highlight technology of the innovation ecosystem of Santos.
In the newest program of TV Tribuna, a Globo TV affiliate in Baixada Santista, Papo Tribuna, which airs on Saturday mornings, host and journalist Luciana Moledas discussed business and innovation with Be You Education founder Ricardo Souza and Sebrae innovation consultant Márcio Cruz. They talked about the innovation ecosystem of Baixada Santista and highlighted some projects in the region, including the Current Energy Collective Unit project. This is a summary. It's worth checking out. Subtitles available in English.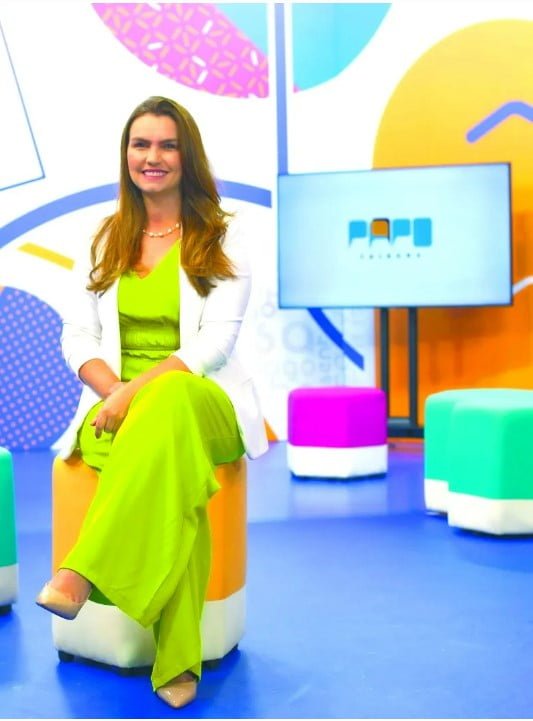 rede bandeirantes of TV – jornal da band 03/15/2023
Brazilian Innovation in the spotlight during prime time.
During the second day of tests of the Current Energy Collector Unit at the Ocean Technology Laboratory of COPPE – Federal University of Rio de Janeiro – LabOceano/UFRJ, the news team from Jornal da Band, led by reporter Fernando David, covered the work and interviewed the creator of the innovation, Mauricio Otaviano de Queiroz.
The video has subtitles in English, French, German, Russian, Spanish, Japanese, Chinese, Norwegian, and Portuguese.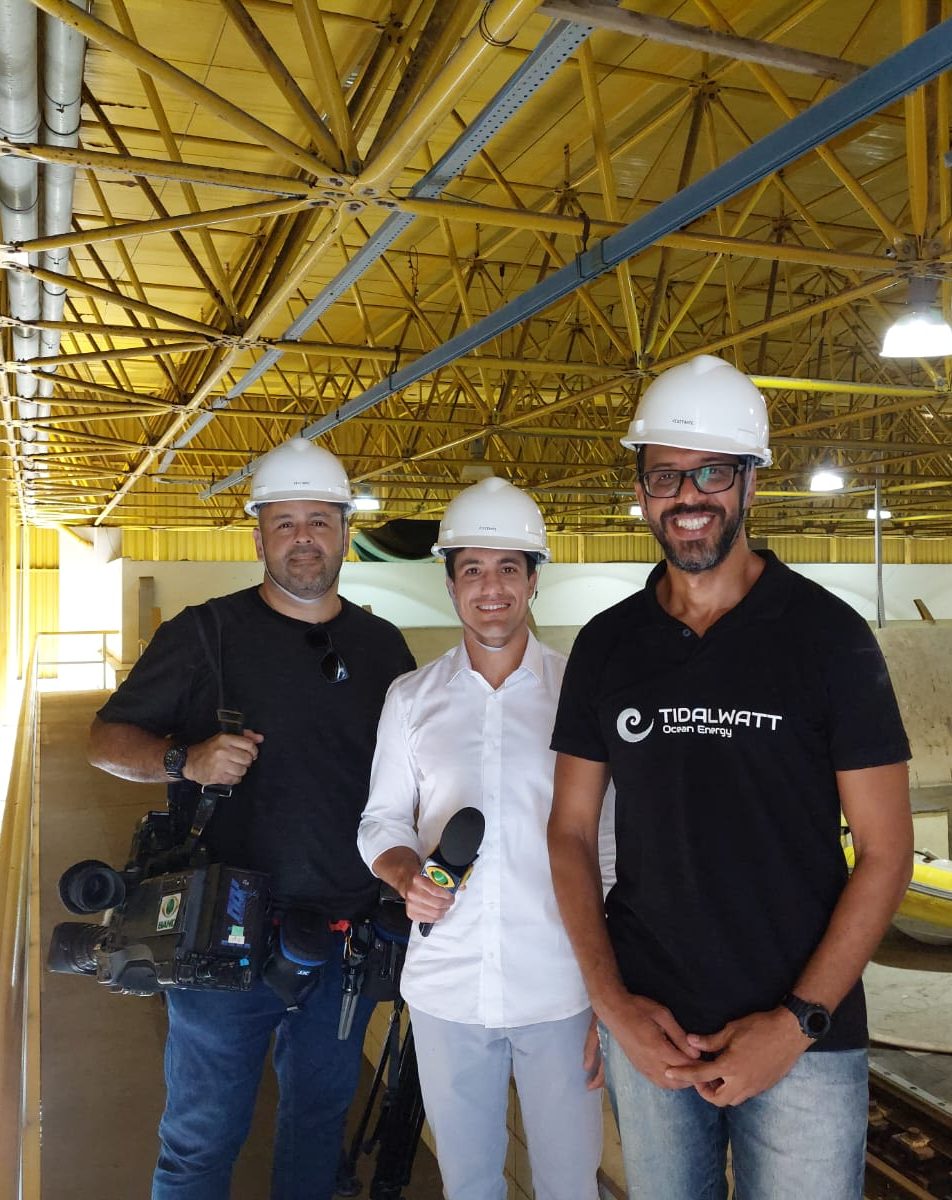 These were the first tests of the technology in an ocean technology laboratory. The physical quantities that, when combined, indicate the mechanical power of the model were measured, that is, its ability to generate energy over time when connected to an electricity generator. These quantities were static torque and angular velocity, measured through specific tests and a gradual scale of current speed.
Click or tap on the thumbnails below to enlarge the photographs taken during the tests.
Bandeirantes Radio – Rio de Janeiro
BandNews Rio – 1st Edition
The radio program, broadcasted live on the morning of March 15, 2023, presented by Rodolfo Schneider, Vinícius Dônola, and Agatha Meirelles, featured a phone interview with Mauricio Otaviano de Queiroz, who talked about the LabOceano rehearsals, the characteristics of the turbine he invented, and the positive environmental impacts of underwater power generation plants.
Por Dentro do Porto series
The TV Globo affiliate in the Baixada Santista region presented a series of reports showing everything that happens inside the largest port in Latin America: the Port of Santos. In one of the programs of the series, the TV showcased technologies being developed by startups that have a direct application in port operations. In this segment, TIDALWATT is the hope for making all the energy consumed in the port 100% renewable.